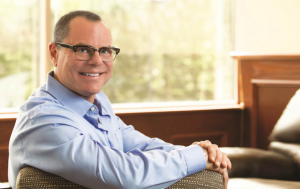 Dr. Keith B. Javery, intervention~ pain specialist, was trained at the University of Kentucky where he completed his anesthesiology and pain medicine training in 1993. Despite his professional 'youth,' the University of Kentucky's program chairman asked Dr. Javery to stay on at the University of Kentucky as their Medical Director of Pain Medicine at the University of Kentucky's Pain Management Center, where he served until 1995. He was recruited to Michigan bringing advanced university-level pain techniques to private practice. He eventually founded the Javery Pain Institute (JPl).
•
JPI, a national caliber interventional pain practice specializing in the diagnosis and treatment of all chronic pain conditions, utilizes the most advanced technologies and procedures in the treatment of pain. The 20,000 square foot facility's mission is to deliver the most progressive, cutting edge pain therapies available in the world, and in a personal, friendly atmosphere.
Dr. Javery is one of the most experienced interventional pain specialists in the world. He is board certified by the American Board of Anesthesiology, with qualifications in Pain Medicine. Dr. Javery is also board certified by the American Board of Pain Medicine. He has personally performed over 100,000 interventional spinal injections/procedures since he started practicing in pain management in 1993! In addition to spinal injection Treatments, Dr. Javery is also a leading expert on spinal neuromodulation implantation, neuroablative pain treatments and pain medication management.
He also has expertise in age management techniques, restoring patients to a more youthful biologic state by using natural hormones and utilization of natural supplements.
His most recent interest is the development and advancement of regenerative medicine therapies. Dr. Javery believes that utilizing the body's own natural stem cells and other autologous derived stem cells and serum can greatly aid in the healing of both traumatic and painful degenerative conditions. He feels strongly that modem medicine will be revolutionized by regenerative medicine.
When he is not treating his pain patients, Dr. Javery is with his family. Dr. Javery is an avid fitness enthusiast and enjoys weightlifting and honing his marksmanship skills at the rifle range. His wife, Lisa Javery, CEO of the Javery Pain Institute, has been his partner in the development of the practice. She continues to be his steadfast supporter, confidant, and a positive driving force in his life.