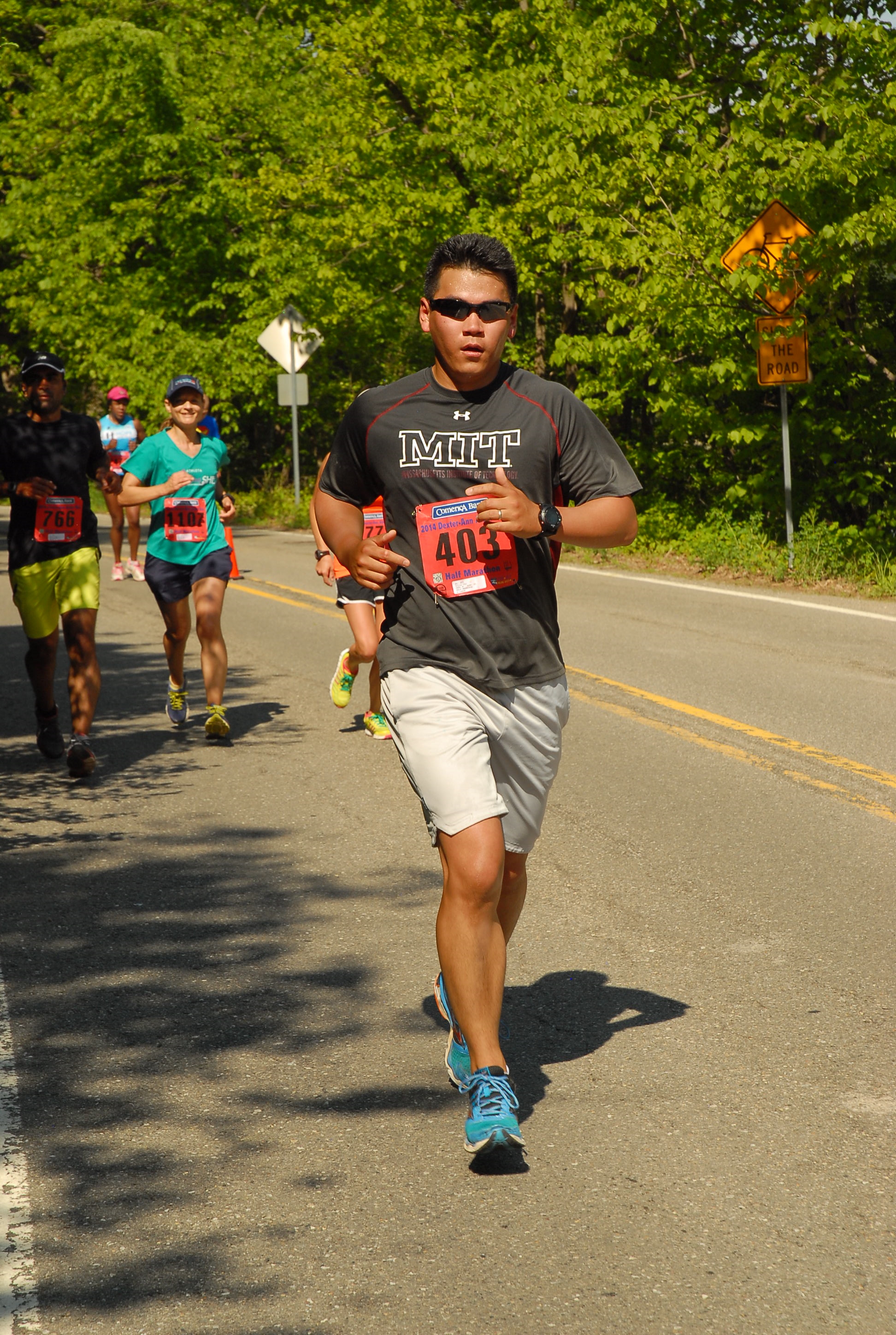 Written by, YiJia Chu, MD
Those who know me well know that sports and fitness is a huge part of my life.  I played sports throughout my youth and into my young adulthood, and I rowed collegiality during my time at MIT.  More than just staying fit, I rely on it as a stress reliever, as a way to stay grounded, and as a way to quench my competitive thirst.  As a medical resident, it was important for me to have a goal outside of work to maintain a healthy physical and mental balance.  By that time, I had dabbled in endurance sports, having run a few 5-K's and 10-K's, and as I had been getting more and more into cycling, I decided to sign up for a triathlon.
Training was going well until one day when a long bike ride left me a little more sore than usual.  Ever since my college rowing days, I've always had soreness in my low back, but being stretched out over a road bike for 50 miles caused this pain to go down my right leg.  I immediately suspected a disc herniation, but I tried to ignore it and push on.  The next day I woke up with a pain down my hip and leg that I've never felt before and 10 times worse than the day before.  I tried to modify my training but the pain was so severe it would often literally stop me in my tracks.  Needless to say, my aspirations of doing a triathlon were put on hold as I could barely even make it through a day of work, let alone run 10 strides.  A few days later, an MRI of my spine confirmed my suspicion:  an L5-S1 disc herniation.
Weeks of physical therapy turned into months.  Something I initially was hopeful about taking a few weeks to recover dragged on and on.  It began affecting all aspects of my life, from not being able to exercise like I wanted to not being able to play with my kids they way they wanted.  I oftentimes wouldn't even want to go out with friends or family because I knew it would be too much walking.  I underwent epidural steroid injections that significantly improved my symptoms for 3-4 months at a time, but not enough to where I felt I could run or cycle or do anything competitively without re-aggravating my injury.  I ultimately made the very personal decision to undergo a minimally invasive lumbar discectomy.  That surgery was almost exactly 3 years ago, and since that time I did my first Triathlon last year and am training for my second one this September.
Looking back on this year long experience, I often see myself in some of my patients shoes.  I understand what it is like to live with chronic pain.  It is a disease in and of itself, rather than just a symptom of underlying illness.  It carries with it emotional and psychological ramifications, and for me, it was the frustration from the functional limitations that robbed me of the joys of sport and fitness and the experiences with my friends and family.
If you or your loved one is suffering from chronic pain, give us a call and let us help you get your life back.