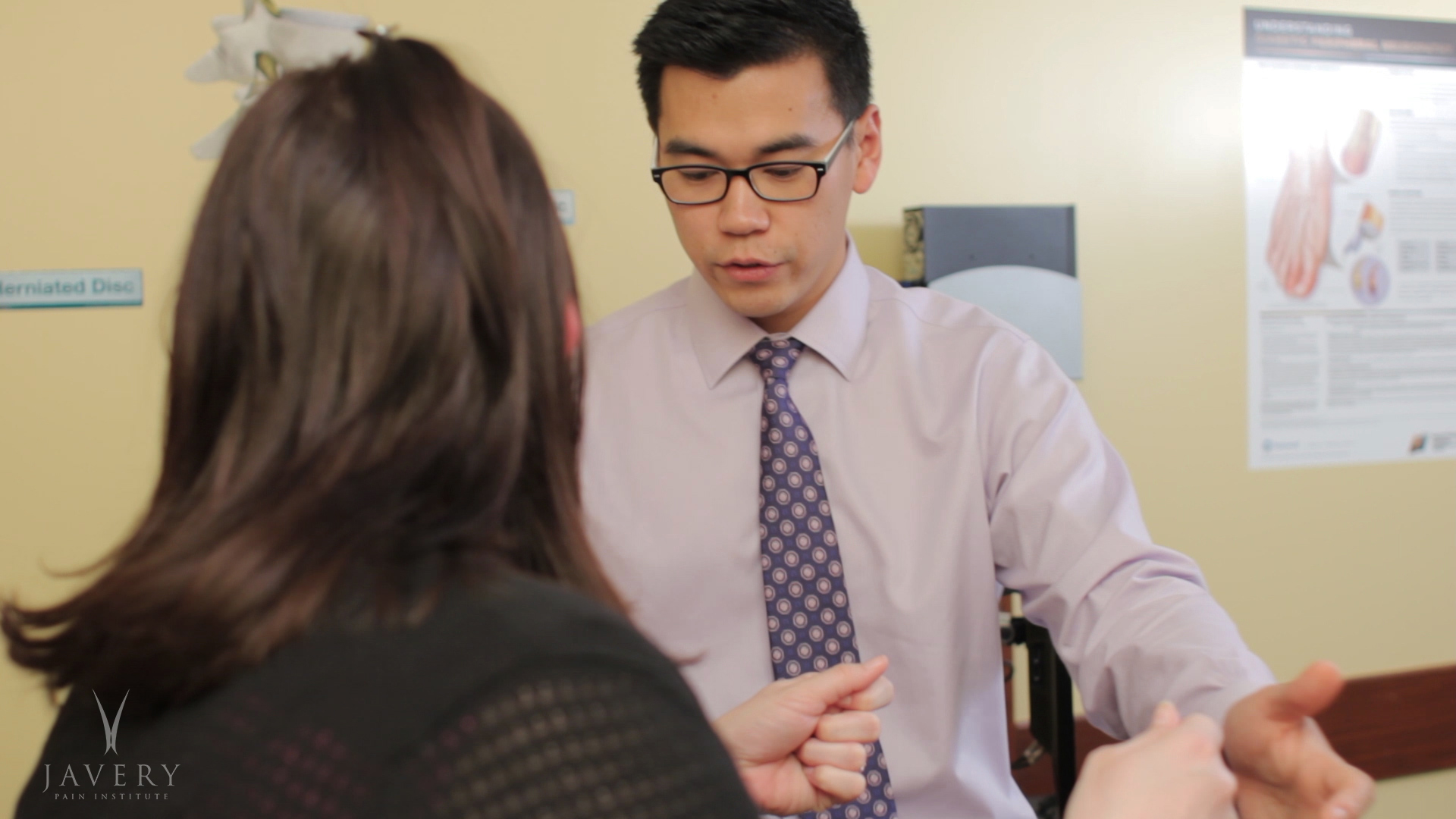 Written by, Dr. YiJia Chu, MD
Traditional spinal cord stimulation has been used to treat a variety of chronic pain states.  Originating back in the late 1960's to treat refractory cancer pain, this technology has evolved to successfully help patients suffering from many different types of pain, including failed back surgery syndrome, chronic nerve pain, headaches, chronic pain that develops after trauma or surgery, and many more.
The idea behind this technology is simple: change the way our nervous system transmits pain signals by blocking it with low levels of electrical current delivered to the spinal cord via small implantable wires and replacing painful sensations with more pleasant ones, thereby giving patients relief.
The simplest way to think about this it to remember the last time you stubbed your toe.  Between hopping on one leg and screaming at your furniture, you were probably also rubbing your damaged limb.  You instinctively do it because it makes your toe feel better.  You are distracting your brain from the intense pain by introducing another type of sensation—the sensation of a nice toe massage.
One issue with traditional SCS is, oftentimes, it is taking sort of a shotgun approach to treat pain.  Let's say you suffer from complex regional pain syndrome of the foot that has been refractory to the usual conservative treatment.  You may have also undergone injections to try to alleviate the pain.  Spinal cord stimulation may be a reasonable option to treat the continuous pain in your foot, but you may also experience unwanted stimulation in other areas like your low back or thigh.
This is why I am so excited about Dorsal Root Ganglion Stimulation, a new, ground-breaking, novel treatment option for patients suffering from chronic pain.  Like traditional SCS, pain relief is achieved through an implantable medical device which delivers low levels of electricity.  The primary difference is that physicians are now able to precisely place the stimulator leads to target specific areas of pain or damaged nerves.
DRG stimulation is designed specifically for patients who suffer complex regional pain syndrome of the lower limbs, chronic post-operative pain of the abdomen, hip, knee, and foot, post-amputation pain, and any other chronic neuropathic pain of the trunk and lower extremities.
The bottom line is that DRG stimulation offers yet another effective, opioid-sparing treatment option for patients who suffer from debilitating chronic pain conditions.  We are excited to be the first in West Michigan to offer DRG stimulation to this great community.
If you are experiencing chronic pain and want more information about DRG stimulation, talk to your doctor today.  We are honored to serve our community and look forward to helping you get your life back.